WHO ARE WE
Miles Makina Group was founded in 1991 and since then has been an important firm in our country's journey to industrialization, needless to say, Miles Makina Group has always been the one to not only lead the sector but also was the pioneer of firsts in the sector it is in.

Miles Makina Group is a family-owned company with its headquarters based in Istanbul and Bremen, while European and Americas Sales are done through Bremen office, Middle-East Sales are completed through Istanbul office.
5 subsidiaries form the Miles Group, some of the most important members are; Miles GSE, Miles Tow Trucks (MTT), and Miles Lift. With more than 30 years of experience in manufacturing high-quality hydraulic equipment, Miles Group has been the leader in the Aviation, Machinery, Lift, Industry, and Automotive sectors.
Miles GSE manufactures and supplies reliable GSE products to Airlines and Ground Handling Companies (by the IATA regulations and EC machinery directives) to meet the high standards of the aviation industry and customers' specific requirements. As a result of continuous R&D and customer focus, Miles has successfully evolved from a local manufacturer into an international supplier and expanded progressively its product line over the years. Miles ensures to provide all clients with the best possible return on their investment thanks to longer product life cycles and lower maintenance metrics.
Miles Tow Trucks is not only the largest tow truck manufacturer in Turkey but also in the leader position. MTT manufactures and supplies a wide range of tow trucks for both public authorities and private sector owners. MTT achieved global success as well in international markets by offering innovative designs, the fastest operation features, safer mechanisms, longer product life metrics, and lower maintenance metrics. MTT is not solely a manufacturer but also provides consultancy services for public authorities to plan, procure, and operate their recovery and tow trucks, as it has been doing for Istanbul Municipality for 17 years. In 1999, MTT produced and patented the side-loader tow truck called Eurolift for the first time in Europe and Asia. Side Loader Tow Truck - Eurolift has made Miles Tow Trucks the market leader in the tow truck sector in Turkey and the world, and has become the pride of Turkish engineering Miles Lift is a leading lift manufacturing company in Turkey with 30 years of experience.
Miles Lift manufactures and supplies reliable lift products to public authorities and the private sector to meet customers' specific requirements. In 1991, Miles Lift took on the first distributorship of Italian PM Group S.P.A and became the first one to officially manufacture Hydraulic Tail Lifts for trucks and became the first distributor of Italian and Swedish brands. With the support of 10 dealers distributed in Turkey, Miles Lift promises to provide a technical service within the first 48 hours of malfunction, thus this made the Miles Lift the biggest supply chain in the lift industry. Miles Lift shines out in the domestic and international markets with Its customer-oriented special products, affordable prices, and short delivery time advantage.
All the products manufactured by Miles Makina Group are customized according to the machinery regulations of the country in which they will be used. With a team of approximately 300 people, a production facility of 20.000 m², and more than 10 dealers around Turkey, Miles Makina Group responds to the market demands in Turkey and the World. The biggest factors that distinguish Miles Makina Group from others are; its responsibility to its customers, customer orientation, business ethics, quality assurance, and customer satisfaction principles.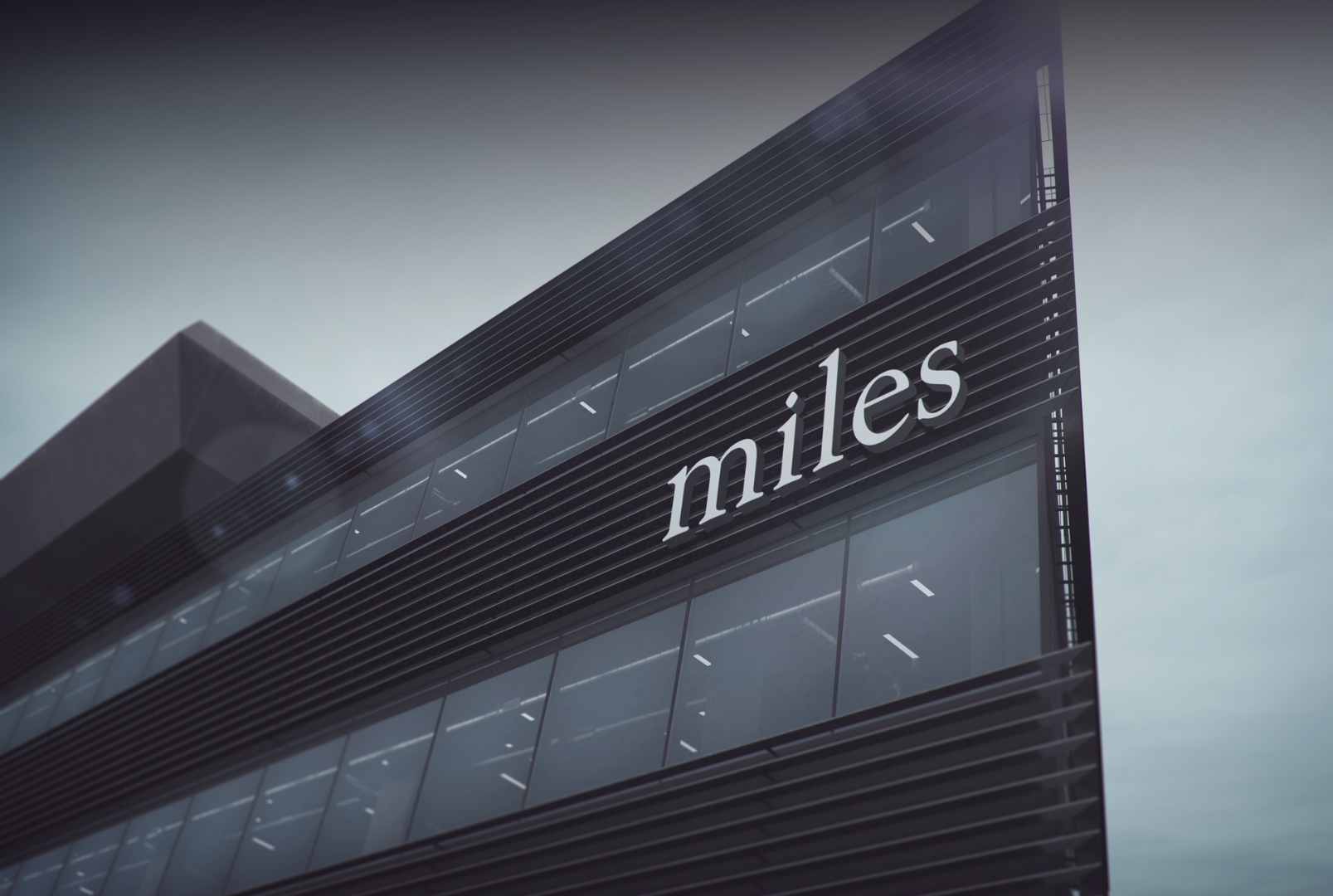 "We owe the success we have achieved in the sectors we pioneer,
to the value we give to our colleagues and business partners."
53+ Countries
are in our export range
20.000 m2+
of production facility
26+
After sales support point
1000+
Upper body systems are produced every year
11
Globally registered patents and brands
ENVIRONMENTAL CONSCIENCE
Sustainable business refers to businesses that understand their responsibilities to society and the environment, beyond just making profits. They create business strategies considering social, economic, and environmental impacts, regulate their supply chains, and develop products and services accordingly. These businesses focus on adding value to their customers and employees by prioritizing their needs and expectations.
People Oriented
Sustainability is one of the most crucial and urgent issues that businesses and societies face today. Moving away from profit-centric approaches and promoting human-centered businesses is indispensable to prevent the depletion of natural resources, the increase of environmental problems, the elimination of social injustices, and to leave a livable world for future generations.
Digital Transformation
Digital transformation has become a significant part of sustainability. Technological advancements not only increase efficiency but also enable more effective use of resources. Businesses, by digitalizing their operations, minimize their environmental impacts through methods like data analytics and artificial intelligence. They utilize resources such as energy and water more efficiently and reduce waste.
R&D and Innovation
R&D (Research and Development) and innovation are another crucial component supporting sustainability. Through innovative solutions, businesses develop environmentally friendly products and services, enhance energy efficiency, and improve waste management. Additionally, they increase their societal impact by adopting innovative approaches to address social issues.
Responsible Production
Responsible production is one of the fundamental pillars of sustainable business. Businesses engage in ethical and fair production processes, protecting natural resources, avoiding harm to the environment, and respecting the rights of workers. They also collaborate with their suppliers, encouraging sustainable practices throughout the supply chain.
European and Americas Sales
Miles Fahrzeugbau GmbH


Fahrenheitstraße 7 28359 Bremen/Germany
[email protected]
Middle East, Africa and Asia Sales
Miles Makine San. ve Tic. A.Ş.


Eyüpsultan Mah. Osmangazi Cad. Kalender Sok. No:36/A 34885 Sancaktepe/Istanbul/Turkey
[email protected]
Factory
Miles Makine San. ve Tic. A.Ş.


Eyüpsultan Mah. Osmangazi Cad. Kalender Sok. No:36/A 34885 Sancaktepe/Istanbul/Turkey
[email protected]